Aspire Speeder set
Works on 2x 18650 Batteries (NOT INCLUDED)   Click here for matching batteries

The Speeder 220W Kit TPD Version, is a combination of the latest Hight Power Speed ​​Mod and an Athos tank. The mod works on 2x 18650 batteries that deliver up to 200 watts of power. The Aspire Speeder set is also supplied with an Athos tank, specially designed to take full advantage of the available wattages. The Athos tank uses an innovative penta-spiral head to satisfy those who prefer both dense, full vapor clouds and mega flavors.
What's all in this Aspire Speeder set package?
1 x speed mode
1 x 2ml Athos Tank
1 x Extra A3 (Kanthal AF Tri-Coil Head)
1 x Extra Drip Tip (Delrin Wide Drilling Drip Tip)
1 x glass tube
1 x USB cable
12 x O-rings
1 x warning card
1 x user manual
1 x warranty card
What coils can be used for the Athos Tank?
The Aspire Athos A3 & A5 coils (1 piece) are the latest innovative Athos coils, made for taste and strength. These new coils give a demanding cloud and taste experience. The three pole coil is a 0.3 ohm and the recommended current setting is 60-75 watts. For those who want even higher vapor production, we introduce our new five-coil Penta coil head into one main coil with 0.16 Ohm. The 0.16 Ohm best evaporates with a recommended power of 100-120 watts.
TIP: Replace the coil for the + - 1 week, the filaments will burn up.
- 1.0Ω (0.15, 0.25, 0.4 and 0.6 Ohm)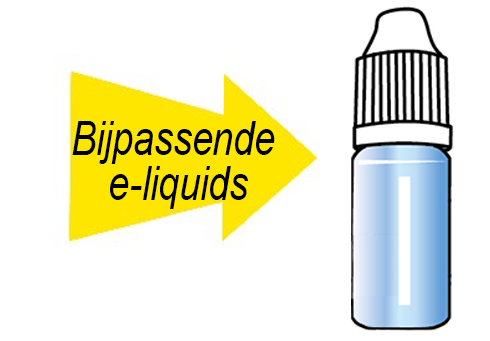 Coils below 1.0 Ohm have a wide vapor passage, which means that when a hoist is e-liquid evaporates rapidly
and straight over the lungs is smoked, this results in a water pipe effect.

IMPORTANT: Because the vapor passage is wide, it is recommended to use a spicy e-liquid with these coils. Spicy e-liquids have a VG value of 50 and above 50VG
Check out all e-liquids for -1.0 coils
Features of the Aspire Speeder set:
Capacity: 2.0ml
Atomizer Size: 51 * 25mm
Battery size: 88 * 46 * 31mm
Kit Size: 130 * 46mm
Battery Capacity: 2 * 18650 (not included)
Max Wattage: 200W
Resistance: A3 Coil 0.3ohm (60-75W), A5 Coil 0.16ohm (100-120W)
Connection wire: 510
Weight: 48g